ROCK-ING Festival - Glorious Night of Glam Rock
Negative & Malice In Wonderland China Tour
More
Lacrimosa Release conference
DATE:14th.October 2006 17:00~18:30
GOTHIC PARTY
19:30-MIDNIGHT
TICKET:Adult $7/Student$5
SPECIAL DRINK:LACRI DRAK($4)SHOOTERS($3)
PLACE:TANG HUI BAR
HUA TING ROAD 85# SHANGHAI CHINA
TEL:+86-21-54034408
The 69th Department Fully support
MEET YOU THERE!
READ MORE
真是下作阿!=皿=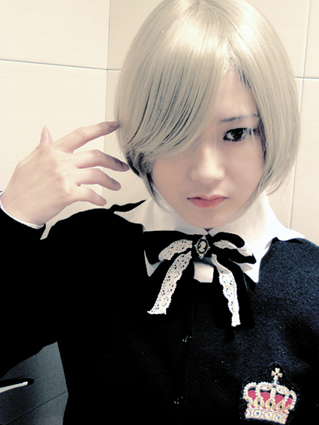 More
庆祝~OH YEAH~
留下个脚印,日后继续~~
有什么问题清在这里留言,谢谢!
please feel free to leave a message here.no need register .
留言方法:
无需注册,点击"Comments",填入ID,PASSWORD,MESSAGE。that's OK~
ABOUT US
++++++++++++++++++++
WHERE TO BUY?


SHOP

ASIAN SIDE
12 Rue Massillion
Clermont-Ferrand
FRANCE
++++++++++++++++++++
The 69th Department accepts several methods of payment:
***************
If you have any further questions please feel free to contact us.
Email:
69th.dept(at)gmail.com

++++++++++++++++++++
Take clothes,shoes Custom order,best sewing,high quality fabric,low price,Wholesale welcome
++++++++++++++++++++
第六十九部門 版權所有
未經書面許可 轉載嚴禁

Copyright © 2004-2011
The 69th Department
ALL RIGHTS RESERVED

当ブログ内の全ての画像・文章の無断転載・加工を禁じます。
Skypeボタン
ブログジャンル
画像一覧